Digital practice and the felt experience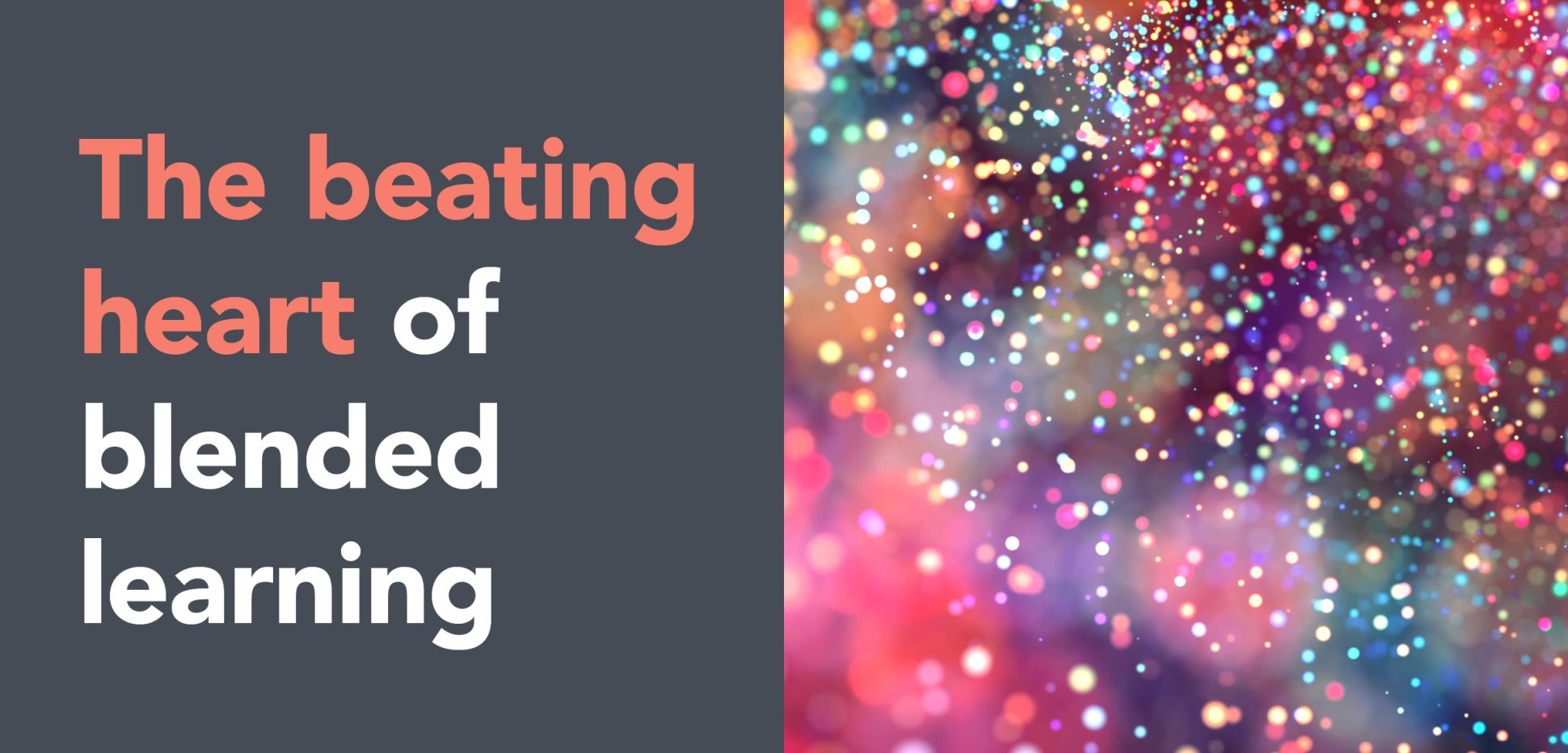 Transformation. Made human – that is the core of our Sheppard Moscow practice and carrying this through a virtual revolution in learning challenged our old ways of doing things. We were fortunate that as a team we were able to make this dynamic change swiftly (though not without significant dedicated effort and innovation) and now the human focus of our work is uniquely expressed and lived through technological means in harmony with our in-person sessions.
Blended learning is the practice of bringing together digital learning experiences (online resources and courses, virtual networking) with in-person experiences. Once a bold idea, a 'pie in the sky' vision of what distance neutral learning could be, has now manifested in our practice as a rich and multi-faceted approach to learning and development.
A core tenet of our work in Sheppard Moscow is authenticity and embodied, felt experience, and in truth we harboured a level of scepticism toward on-line courses pre-pandemic. Covid led us down a path that opened up new possibilities for ourselves and our clients. We have designed and continue to evolve our work to strike the right balance between digital experiential learning and impactful face-to-face experiences, with both supported by appropriate on-line resources.
The digital element of our programmes and workshops is far from 'log in, press a button, zip through some slides and tick a box' nor are they stand alone or episodic events. We design our programmes to be highly relational, with multiple touchpoints along a journey line to enhance cumulative learning. Technology offers an 'always-available' option where participants can virtually browse the resource library at any time and reinforce and recall learning gained in face-to-face and virtual sessions. These resources used in tandem with action learning, and the interactive and experiential online and face to face experiences, create a liminal virtual learning space where individuals and groups can self-direct their own learning journey.
During the pandemic, a part of the transition to virtual was learning how to interact and relate to each other through a screen. Developing these relational skills online presented a unique opportunity for matrixed organisations with international offices to re-connect and improve inter-group and inter-cultural understanding and collaboration. Through the lens of the 'made human', we have designed our blended learning experiences to spark peer-to-peer learning by fostering strong global cohort relationships.
Going on this development journey with others in a safe learning environment gives people the freedom to be vulnerable – an immeasurably crucial part of the process – and to practice in a psychologically safe environment skills to be applied in the work environment. The virtual space also creates easy opportunities for senior stakeholder involvement in our bespoke programmes in a safe, productive, and efficient way. It's a VUCA world, not a vacuum – building relationships across different levels of organisations and enhancing a holistic understanding of the individual's work environment and positioning in the greater organisational and industry context is a crucial part of the development journey.
Generating impact, fostering moments of vulnerability, joy and 'aha!' with technology requires attention, care, and robust effort from a facilitator. We understand that the virtual felt experience is different to the in-person one, and both have immense value. When you're in a room with people there is an atmosphere. People pick up on tacit cues or sense a wave of feeling spread across a group. How are you supposed to recreate this digitally? The point is, you're not – because virtual has its own way of creating group intimacy, with a power all its own. Different but equal –both/and! That is the beauty and the beating heart of blended learning.