Insightful Partnering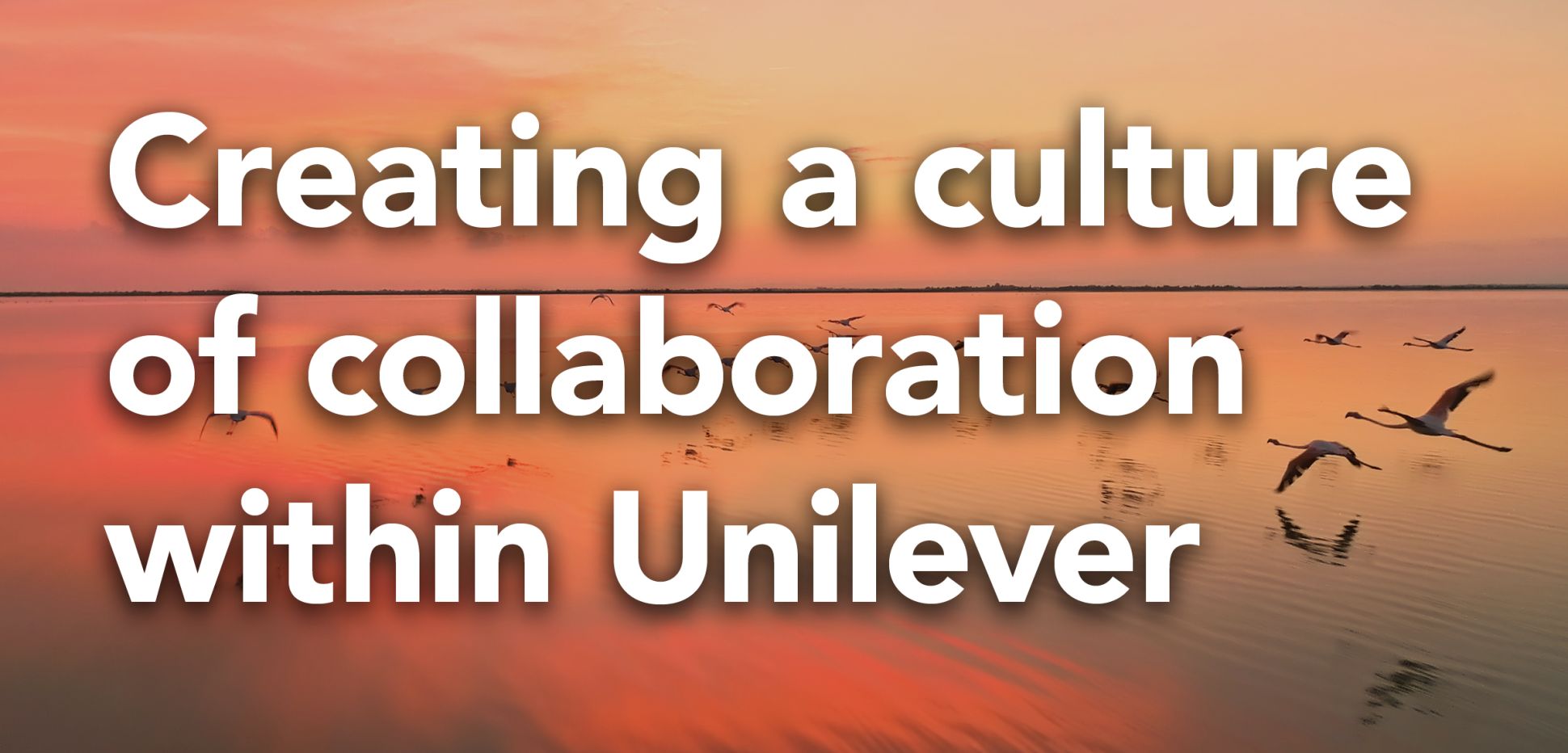 Collaboration is a powerful tool for organisations - and it requires the right environment, where leaders, senior managers and colleagues can work with a feeling of mutual trust and respect, where they can challenge others, and help create the change and commercial impact that collaboration brings. This is the story of how we worked with the Insight Team at Unilever to help them do just that.
We were tasked to improve collaboration between the Insight Team and Marketing (their primary internal customer), in order to deliver greater business impact. In turn, this would help to position the Insight Team as a strategic partner in the business rather than purely as a provider of market research services. This functional community comprised a leadership team of 5 directors, 70 senior managers and 200 managers and analysts.
There was no 'one size fits all' approach to strategic business partnering, so the starting point was to understand the specific organisational context in which we were working. We, therefore, conducted a diagnosis process with senior managers, the leadership team and marketing colleagues. As a result, five key themes emerged:
The need for greater Commercial Mindset and business acumen
The importance of building Robust Relationships
A mindset and behavioural capability that created a Willingness to Challenge
The desire to identify Insights that would create Business Opportunities
A sense of accountability for Creating Change on the back of insights, not just delivering research
These themes formed the backbone of the Strategic Business Partnering intervention.
Given that the initial requirement was for a culture change, it was clear that the whole function needed to be included in this development, and it had to be led from the top – this wasn't an intervention for a discrete population. Therefore we started with an engagement and launch event for the senior management population. Then we ran two programmes:
A short single-module programme for senior managers, which offered key content on mindset change, behaviour change and thinking and planning tools, as well as additional support on helping these senior managers lead their own staff through the change
A more comprehensive, two-module programme for the wider population focusing on development around the five key themes
The programme certaintly met its objectives. We had exceptional feedback from programme participants, senior managers and internal customers. It was clear that relationships across the business had significantly improved. And, most important of all, the Insights function was now seen as more accountable and focused on delivering business-relevant insights.
The culture change had enabled more effective and commercially-focused insights and recommendations from the market research function, which in turn drove positive changes in marketing practice. This ultimately enabled better decision-making to achieve more profitable marketing interventions.
Find out more about our approach to Organisational Change:
Read about our work with Bayer R&D team on making culture change happen.
Here's a comprehensive guide to enabling change.